Some day I'll bake soft and fluffy buns like these – and I'll do it without breaking a sweat… like my friend and breadmaking teacher Indra.
In the few hours of lesson I had in her kitchen, Indra has somehow convinced me I can bake bread. With the most reassuring and inspirational confidence, she made me knead my dough, shaped it and baked a sandwich loaf. Then, with the thoroughness of a passionate baker, she demonstrated two other different types of bread to make with that basic dough. It's a pretty heady experience seeing all those loaves coming out of the oven, and the aroma of baking bread is something special.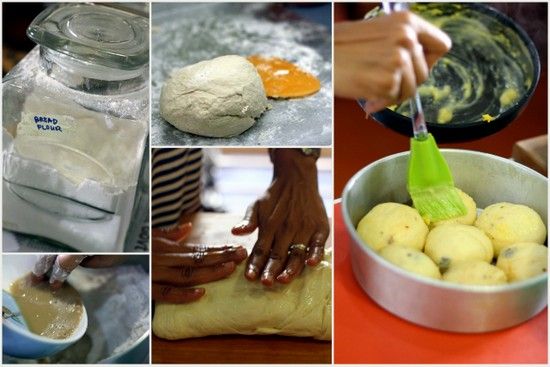 It has taken a long time for this bread bug to bite…despite being witness to how Indra and Jane have taken on breadmaking with such enthusiasm. They even have an artisanal (it's the buzz word these days) sandwich business, Crazy Juliet, and it's the real deal where the breads are homemade and handmade. Flavours magazine call them the sandwich craftsmen.
So, for the longest time, I have merely glanced through the bread postings on their respective blogs because they looked so daunting. It's also because my attempts at breadmaking have failed miserably. I tried making bread with my Magimix because I had seen someone make buns using the dough paddle. And even though I followed the bread recipe on the Magimix recipe book, all I got was a mess. So, I left breadmaking to the experts, and was content to help myself to their offerings.
But Indra kept saying it's easy to bake bread, and somehow it led to a morning of kneading and watching bread dough rise in her kitchen.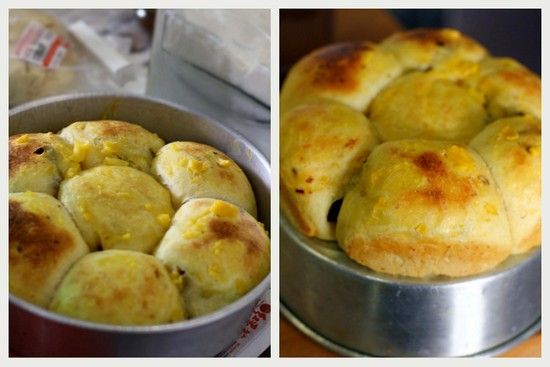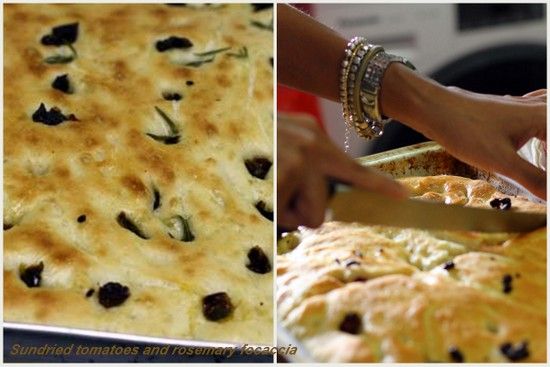 My favourite bread from Indra's breadmaking class is the focaccia. I love focaccia, and it's pretty amazing to see how easy it was to make it. Last year we (Indra and I, but separately) went to Cinque Terre in Italy where focaccia is the local specialty. There were trays and trays of focaccia with all kinds of toppings in all the bakeries. Of all the three breads I learnt to make, it's the focaccia that I like the most because I can pull it off, I love trying out different toppings, and my daughter loves it.
And just maybe baking focaccia reminds me of that wonderful Italian holiday where we ate so well, and of how enamoured I was with how beautiful Cinque Terre is. Some day, I'd like to go back and spend more days staring out into that beautiful blue sea and listen to the waves and seagulls, and enjoy leisurely meals of delicious pasta, bread and wine.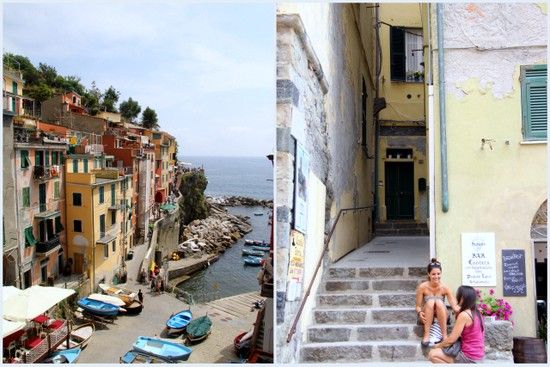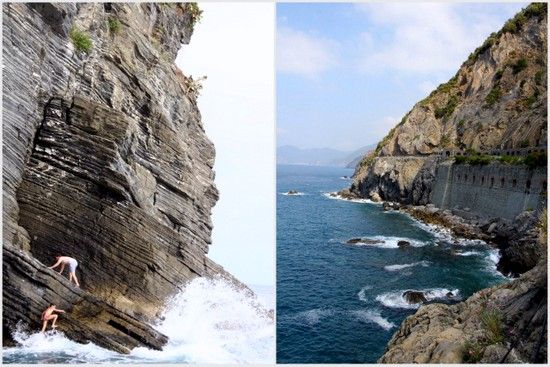 Meanwhile, I'll just bake focaccia in my kitchen. I have made focaccia with sun-dried tomatoes and rosemary, garlic and rosemary, and one with black olives which I burnt. It has been a week since my baking class with Indra, and I have been obsessively kneading dough almost every day trying to get the method right. The dough still sticks to my hands, but it rises. I am even watching YouTube videos of kneading, and I am stalking Indra's blog. And I bug her with questions, and whatsapp her pictures of dough in various stages at all hours.
I think I can bake bread!